Birthday Party
Friday, January 12th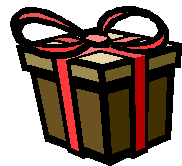 Mike's 33rd Birthday
Boogie Nights
Schaumburg, IL
Hunters
Elk Grove Village, IL
Friday, January 12th
9 PM - ???
In celebration of the big 33, you're invited to an Adventure night with Mike. We'll meet up at Boogie Nights in Schaumburg at around 9 PM. Party with the "straights", then head over to Hunters in Elk Grove Village and party with my people. No gifts necessary, just your presence.
If you've never attended a GLASS event before, please send us e-mail using the link below so we know to expect you.
For more information, send us e-mail at GLASSIL@zdnetonebox.com.