Shakespeare in the Park
Saturday, July 14th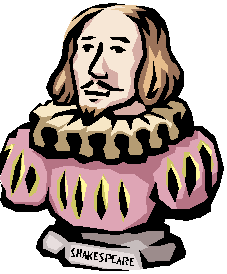 "To be or not to be....that is the question."
Shakespeare in the Park
Saturday, July 14th, 5 PM - 8 PM
Clark Island Park (off Route 25)
Batavia, IL
Meet with us at Clark Island Park in Batavia July 14 at 5 for snacks and enjoy the Batavia Players opening night performance of "Twelfth Night" (a tale of cross-dressing siblings—perfect for a gay crowd). This is a free play in the park. Hope to see you there, bring lawn chairs/blanket for seating and a snack (fruit/crackers/cheese/popcorn/whatever).
For more information, send us e-mail at GLASSIL@zdnetonebox.com.